December 17th, 2010 by D.Billy
Last night in a "discount store" in Prospect Heights, I came across an amazing little item. See, not only have factories in China been producing unauthorized knockoffs of popular toys (which is nothing new)… it seems like they're hitting the "shuffle" button with whatever figures they have left in stock, and coming up with new super-teams too! Case in point: the SENSE OF RIGHT ALLIANCE!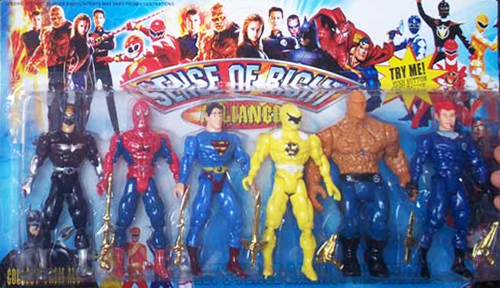 Apparently, a robot-armed Batman, Spider-Man, Superman, the yellow Power Ranger, The Thing, and a redheaded Reed Richards and have teamed up…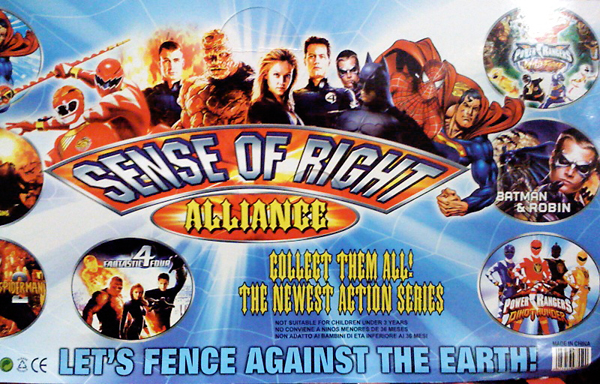 …to FENCE AGAINST THE EARTH!
And on top of this already delicious ridiculousness, when I took a closer look at their approximation of Superman: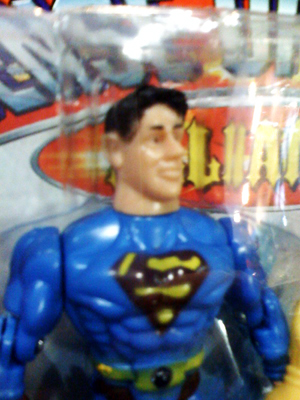 …I immediately made this association: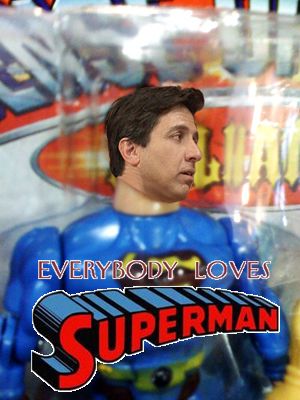 God, I love this stuff.
PREVIOUSLY IN FOREIGN PLAYTIME ODDITIES: Coming to America Wrapped in Plastic and Cardboard
AND PREVIOUSLY IN AWESOME TOYS : The Longing for Lost Toys