Archives Posts
November 9th, 2011 by D.Billy
I've been taking a letterpress class at Cooper Union, and Jeff recently tweeted something that I thought deserved memorializing in type and ink.
So last night, I grabbed a few fonts of wood type and locked up the form on one of the Vandercook SP-15 presses: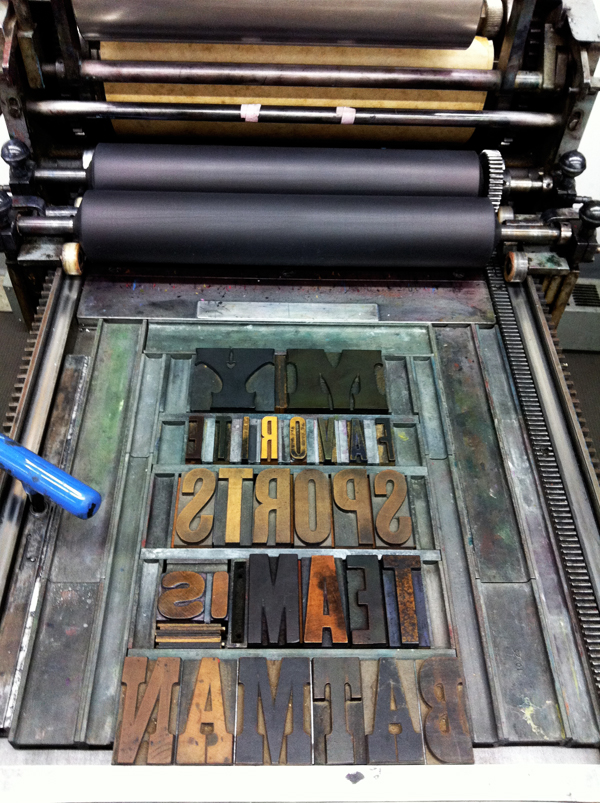 I hand-inked the type with brayers rather than inking the press rollers, so I could print two colors simultaneously and easily change colors later. After some trial and error with ink amounts and pressure, I pulled the first decent test print: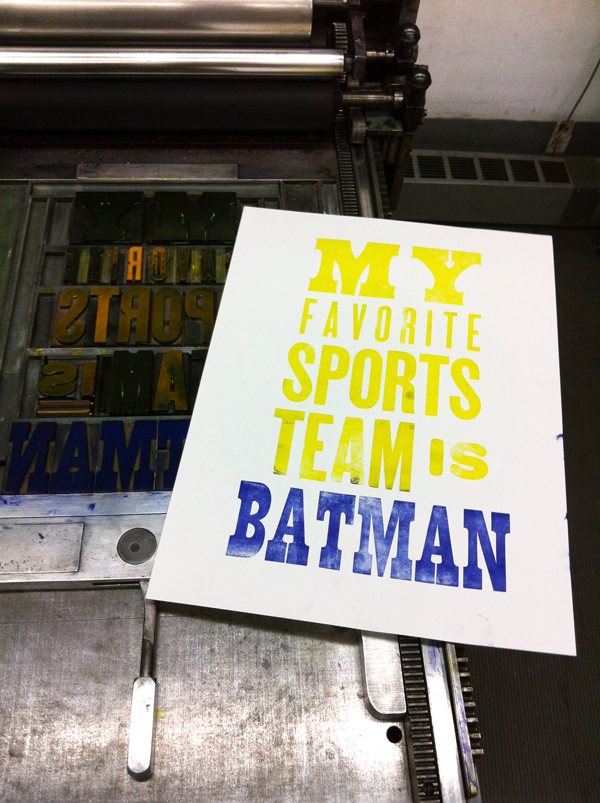 And a while later, I had a small edition of posters in four different color schemes: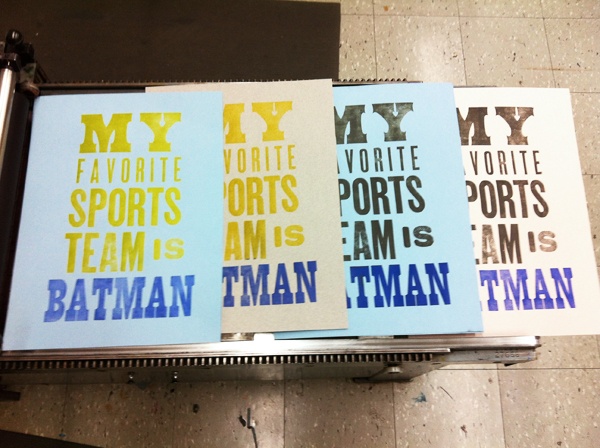 It was a really fun exercise. For those of you unfamiliar with the process of letterpress printing, check out the sweet little video below. And if you're near Brooklyn, be sure to check out The Arm for letterpress classes, or to book press time if you already have letterpress experience and just want to make some things.