Archives Posts
March 11th, 2011 by D.Billy
Comics artist and illustrator Paul Harrison-Davies recently tweeted:


Do you like The Big Lebowski? Do you like Sesame Street? Well my wife does, so I drew her this: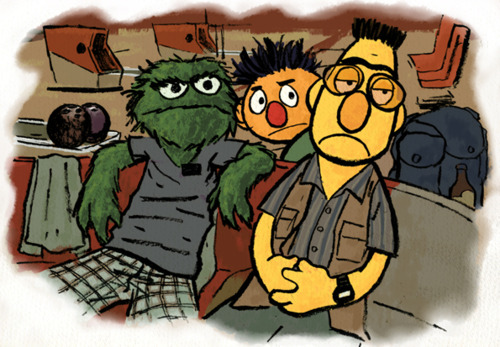 I'm fully on board with Paul's casting here — "Oscar The Dude" definitely works — but still, a part of me can't help thinking that "The Big Bird Lebowski" could be epic.


(Via Blog of the Nerduo.)


PREVIOUSLY IN LEBOWSKI LOVE: Mark it Zero.